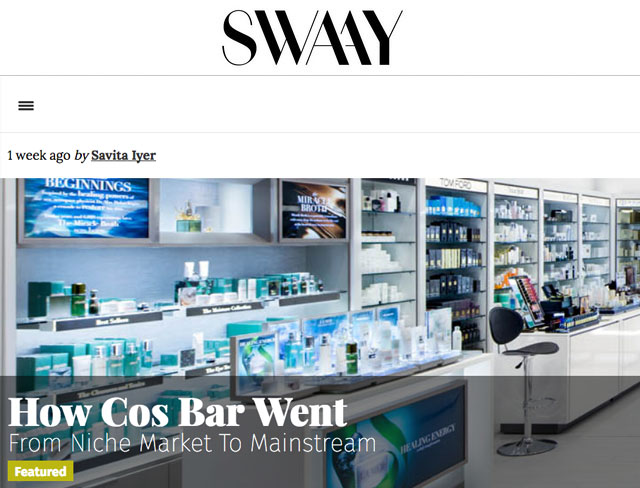 February 21, 2017
Situated at 8,000 feet above sea level, the luxury ski resort town of Aspen, Colorado is a dry, dry place. There's very little humidity or moisture in the air, and that, in conjunction with Aspen's cerulean blue, super sunny skies, means the skin is prone to aging rapidly. Fortunately, both residents of and visitors to Aspen can rely on Lily Garfield and Cos Bar.
Garfield set up Cos Bar, a one-stop shop for luxury beauty brands, in 1976 with the Aspen climate in mind. Back then, she says, "the only skincare that was available were drugstore brands that were sold in a pharmacy and I knew our local ladies needed something better."
She scouted around carefully for those brands she knew would counter the effects of the local weather, zeroing in on French brands Lancôme and Orlane (both of which Cos Bar still carries today) and other European skincare names with solid reputations that she knew were ideally suited to Aspen's harsh climate.
"I brought in products like cleansing lotions and creams, eye creams, face creams and hand creams – products focused on moisturizing, to name a few."
The local ladies of Aspen – who, at the outset, were Garfield's target client base — enthusiastically received every item she brought into Cos Bar.
Their best interests were her chief concern because while it has become synonymous with wealth and luxury, Aspen was not always the playground of the rich, the famous and the fabulous.
"There were no luxury stores back in the '70s," Garfield says. "Over the years, Aspen has become an extremely popular tourist destination and luxury stores started to open. In the '70s, I was inspired to open a cosmetics boutique that would become synonymous with quality, personally selecting skincare, makeup and fragrances from the world's best brands."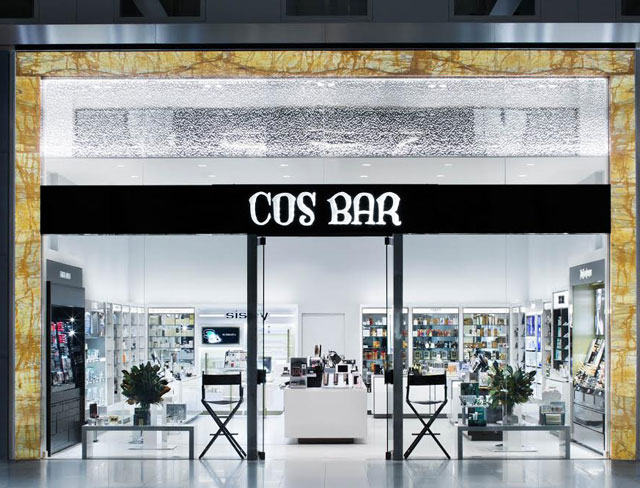 Today, Cos Bar caters to both local customers and visitors to Aspen, serving clients who shopped at the store when it first opened in 1976 and others who happen to be in town and chance upon Cos Bar.
There are now 15 Cos Bar stores in 10 different states and the company has a growing e-commerce business as well.
"We meet customers in Aspen who have discovered us in one of our other markets, or through out e-commerce site," Garfield says. "It's all very exciting to see our client base grow and evolve."
Garfield and her team make it their mission to carefully stock each Cos Bar store, selecting brands and products for every location depending on customer demand, climate and lifestyle.
"We do not carry the same assortment in every door – we have stores in cities, mountains, deserts and beaches, and we curate and cater to each market's need," Garfield says.
Cos Bar stores today stock around 88 brands (including names like Sisley, Cle de Peau, Tata Harper, La Mer and La Prairie, among others) give or take a few, and Garfield has plans to triple the store's footprint to around 50 locations in the next few years.
"Women of all ages are always going to be looking for effective products no matter what is on trend," she says. "They are looking for the right product for them. We offer thoughtful solutions, and we cater to each customer's unique needs by carrying an array of the best beauty products in the world. We want our customers to leave feeling great about themselves and their purchase."
Most importantly, Cos Bar's mission remains unchanged from its beginnings in 1976: Service has always been and remains the bottom line, Garfield says.
"We have trained beauty specialists who know every product in our store and they educate and advise customers on products that will suit their needs and lifestyle," she says. "We are passionate about helping our customers, and we want them to walk away having learned something new."